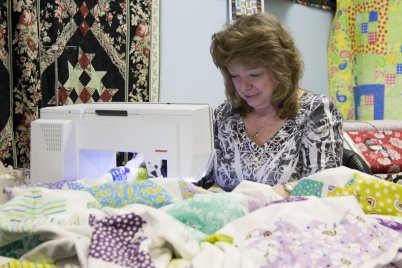 News
Our quilting and sewing classes are taking shape...and we'd love to invite you and your friends to join us as we create many fun and memorable quilting and sewing projects.

For more information, please give us a call at 864-649-1313 or join the Quilting Lover's Club and receive an email schedule of everything that's going to happen in the shop.

New fabrics are arriving daily!


Gift certificates are available
for all occasions

Give your loved ones the gift of creativity!

Quilting Sew Easy offers gift cards from $5 to $500 dollars, which can be used to purchase fabrics and sewing accessories or tuition in one of our many quilting and sewing classes.